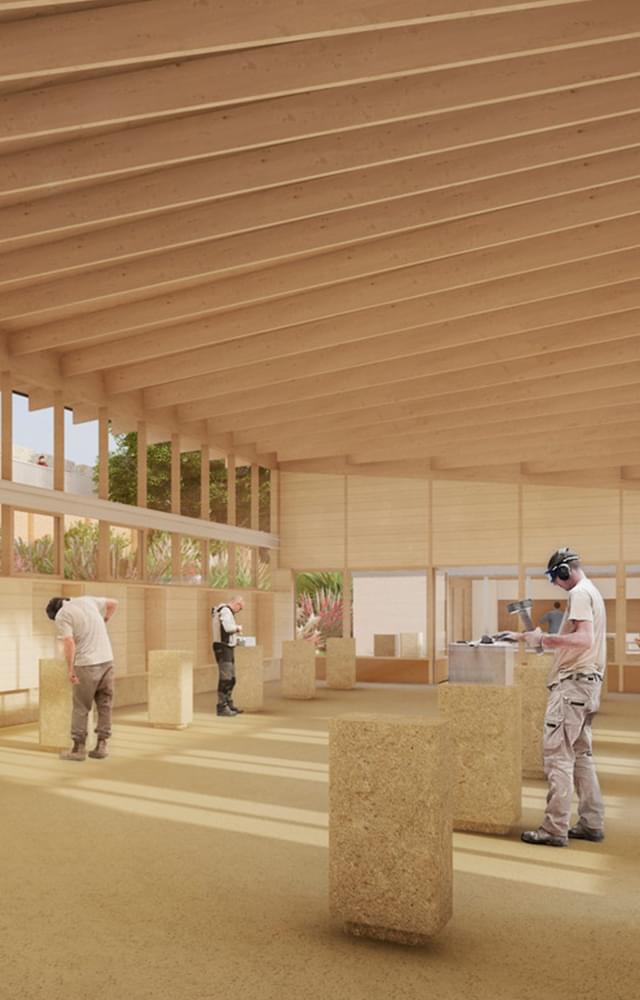 © Kippa Matthews
The new Centre of Excellence for Heritage Craft Skills and Estate Management will be a first-of-its-kind project encouraging learning and knowledge sharing on an international scale. Comprising a Heritage Quad and a Works and Technology Hub, the Centre of Excellence will allow current and prospective apprentices to learn cutting-edge digital techniques such as modern saw technology, data scanning and computer aided design.
---
The campus will provide a world-class facility for research, education and training in the ancient craft skills needed to help conserve York Minster.
The project comprises two separate sites - a Technology Hub which will provide support workshops for heritage craftspeople, electricians, plumbers and joiners and the Heritage Quad which will provide new facilities for scaffolders and gardeners as well as residential space for first and second year apprentices.