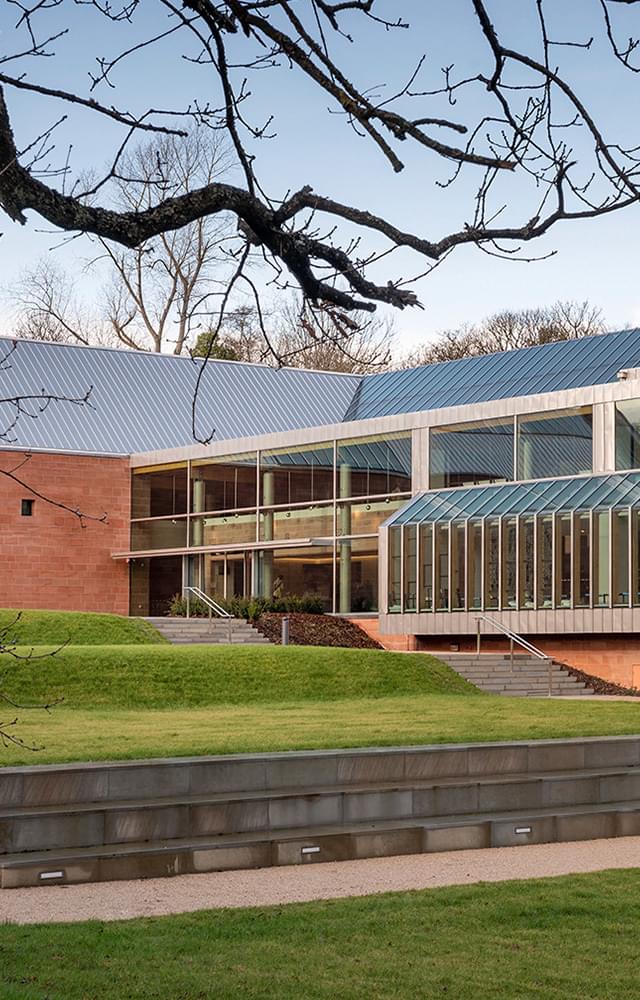 © CSG CIC Glasgow Museums Collection
The Burrell Collection, one of Scotland's finest post-war buildings, has undergone its most comprehensive modernisation since opening to international acclaim in 1983. Improvements to the Category A Listed building fabric were required to reduce its carbon footprint into an energy efficient, modern museum that enhances the visitor experience and to safeguard it for the future.
---
Along with a new entrance, storerooms on the lower ground floor have been opened to the public for the first time, allowing the collection to feature important objects that have never been on permanent display.
Visitors also benefit from a new learning space with improved café and retail, while landscaped terraces link the museum with its parkland setting.
His Majesty King Charles III reopened Glasgow's Burrell Collection on 13th October 2022 almost four decades after Queen Elizabeth II first opened it.