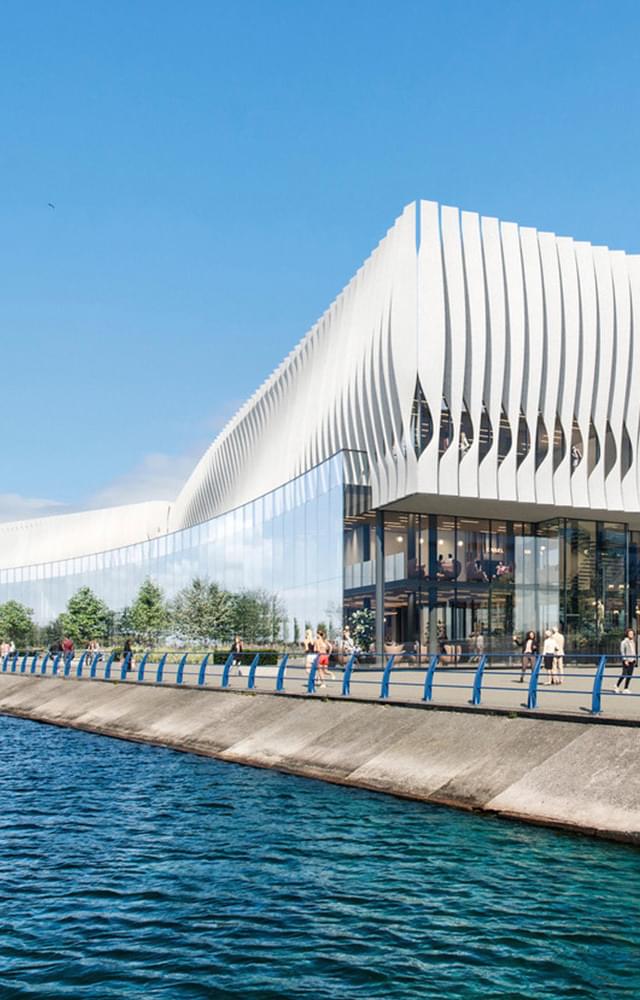 © AFL Architects
The proposed Marine Lake Events Centre will provide state-of-the-art theatre and entertainment space as well as an exhibition hall with the ability to be divided into smaller event spaces, conference rooms, a VIP hospitality lounge, restaurant and café enabling Southport to secure major conferences and events.
---
The public realm around the venue will also be improved, alongside pedestrian connections to the town centre, with areas designed to activate, animate and green the space with new planting and seating terraces enabling visitors to take in the views of the Marine Lake.
The project will also deliver the Marine Lake Water and Light Show - a purpose-built entertainment attraction. Being the first of its kind, it will provide a range of different shows created by large jets of water and a large misting water screen that can be projected onto with light and images.