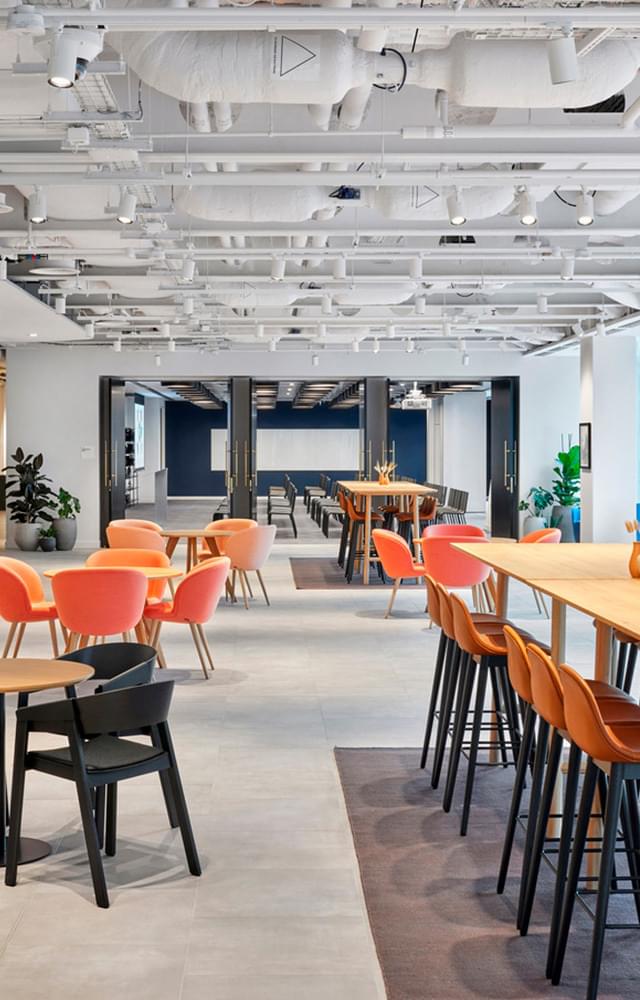 © Convene
Convene is a leading hospitality company founded on the simple question: "What if you ran an office building like a hotel?". It is their mission to elevate the way people meet, work and live by reimagining what "a workday" means for today's most innovative businesses.

---
Located in the heart of the city at 22 Bishopsgate, Convene's first operation outside of the US hosts five world class, technology enabled meeting suites together with a variety of breakout spaces catered for by a premium hospitality operation.
G&T supported Convene and its investor, AXA, through the lifecycle of this project - from negotiating the lease agreement through delivery of the CAT A & B fit-out.