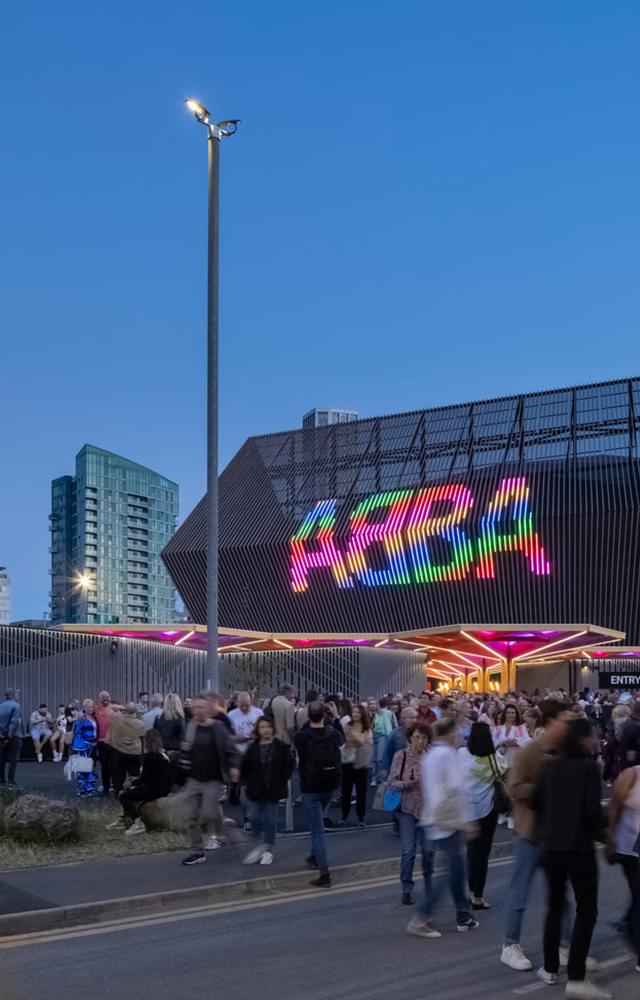 © Dirk Lindner
This state-of-the-art 3,000 capacity arena at London's Queen Elizabeth Park houses 'ABBA Voyage' - a cutting-edge virtual, immersive concert blending physical and digital worlds and bringing ABBA back to the stage after 40 years. The hexagonal, fully demountable building is the largest temporary performance space of its kind.
---
Designed by Stufish Entertainment Architects and constructed using a hybrid steel and mass timber construction methodology, and clad with a porous screen of timber battens, the central auditorium has a clear span of 70m giving uninterrupted views in the dome and provides 1,650 seats and space for a standing audience of 1,350 - all wrapped around the central dance floor area for a fully immersive experience.
Outside the auditorium, a large timber canopy houses a guest lounge, food and drink outlets, toilets and retail. Like the main structure, this modular system can be removed in sections and reconfigured once relocated.